30 Years ago a carpenter by the name of Larry Skogquist started a custom home building business- calling it New Innovation Homes.
Now you wouldn't expect a simple carpenter to turn the home building business upside down- but that was exactly his goal.
Larry's mission was to build a customer-centric company vs. one focused on a product. He took the innovative approach of identifying how his customers lived and how they wanted to live- designing homes around their lifestyle and personality.
We call this the NIH Homes Innovative Design Process. You'll call it the smartest way to build a home.
Today, Larry's three sons, Jeremy, Chad and Colt are ready to help you the same way Larry has helped hundreds of other NIH Homes customers.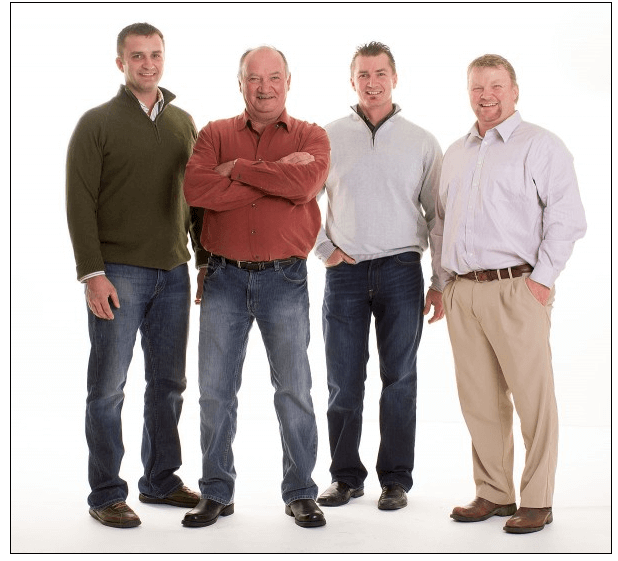 Why NIH?
Most builders start by showing you plans designed for someone else. At NIH we'll start with you.
The better we can get to know you, what's important/why it's important and how you want to live your life- the better we can design your home and assist with product selections.
The NIH Homes Innovative Design Process delivers design and construction as a fully integrated system. There are numerous benefits to this approach such as:
 You're at the heart of the process while we provide the framework. This allows you to make expedited choices while still being able to customize design exclusively for the way you live
We take full responsibility for your design, construction progress and staying within your budget
We assist you with product selections and designs, from exterior color and material choices to interior furnishings and materials
A brand new home that feels welcoming, looks beautiful, reflects your individuality and enhances the way you live
During our initial consultation we'll walk you through our Innovative Design Process and the four different zones of our homes. By breaking your lifestyle into four areas, we take the intangible of "how you want to live in your new home", and convert it into space planning and features.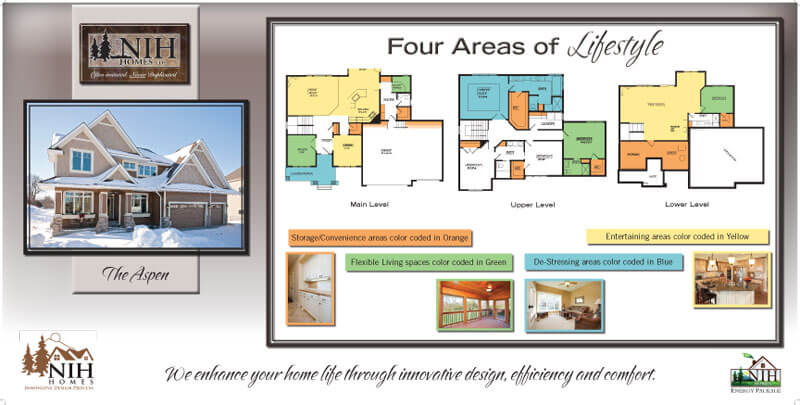 Color coding our plans helps you better visualize the unique zones in our homes. Below are the four areas that encompass how a home lives.
Make sure you take our Livability at a Glance Quiz to determine how you want to live in your new home!
What do you want in a new home?

Welcoming Entertaining Space for Sharing Your Life With Others
formal rooms for entertaining
informal, open living spaces
outdoor "rooms" and kitchens that encourage guests to gather around a snack bar
rooms for media-related get-togethers (watching movies or sports events)
areas ideal for groups playing cards or board games

Flexible Living Space That Adapts to Your Lifestyle
rooms that can be combined to create in-law-suites
home offices (occasionally even his and her offices)
bedroom/bath arrangements that work well for blended families
music rooms
homeschool rooms
craft or gardening centers
offices that can become dining rooms
dens that become guest rooms

Ample Storage Space For Organizing Your Life
extra storage capacity in the garage or laundry room
rear foyer drop zone and storage
generous kitchen pantries and linen closets
over-sized bedroom closets
additional unfinished areas in the basement or on the upper level

De-stressing areas that help you relax at the end of your busy day
personal getaways
a privately located master suite
a walk-in shower or whirlpool
a quiet porch or a craft room
organizational features such as drop zones that keep keys, briefcases, umbrellas, cell phones and laptops in one convenient spot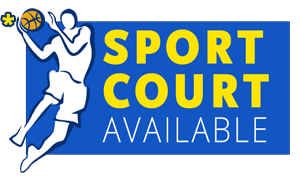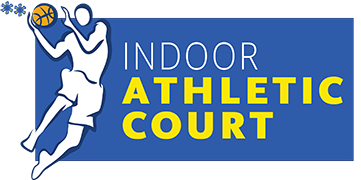 Teresa Kruger, your Personal Interior Design Consultant, translates your ideas into actual space planning and product selections by utilizing the following 4 pillars…
I. Saving you money
Teresa gives you a professional assessment of your situation. She finds solutions for your space and guides you to the best selections. She'll develop a solid plan of action that invests in areas important to you and saves unnecessary expense.
II. Saving you time
Building a new home, especially a custom home, is an investment of time and money. Through practical suggestions, years of industry knowledge and the ability to see and envision what you can't – Teresa saves you time, needless aggravation, and worry.
III. Helping you make the right choice with your space
Teresa brings a trained eye that knows when something is not right, even if you don´t. Through a discreet listening ear for you to wish-list your desired lifestyle, she can determine what your space problems are and provide ideas that wow you!
IV. Making it easy and fun
Teresa knows what's available & where it's available. She'll help you envision your finished project before it starts. Architectural design, selection choices and space planning are collaborative and interactive. This ensures a seamless design, selection and construction experience.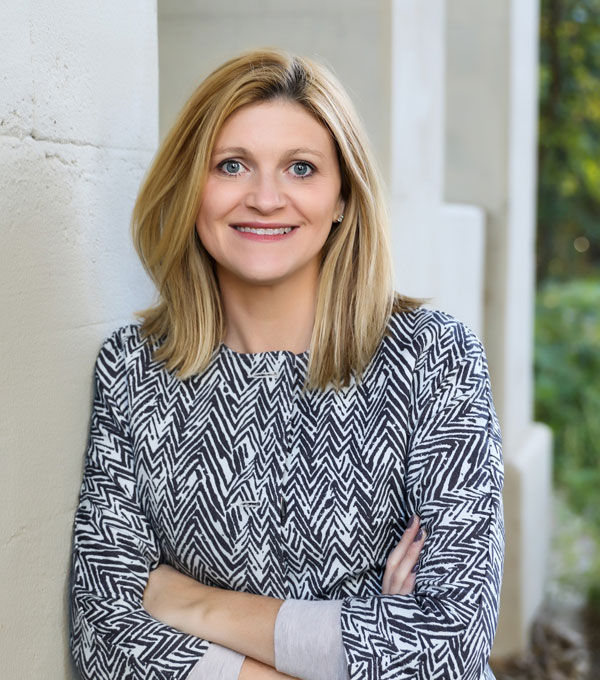 About Teresa
Teresa is an Interior Designer with twelve years of experience. She has a background specializing in single family homes, high-rise condominiums, in addition to a vast amount of experience with commercial design, and project management.
Teresa is your hands on designer with access to all the current trends while keeping the design timeless. She will walk her clients through the entire design process to ensure all aspects of the design are carefully reviewed prior to any final decisions are implemented. Her ability to streamline priorities makes her an asset to each home.
Teresa prides herself on maintaining a high regard for integrity and attention to detail on every aspect of the design process. Each client receives a high degree of individual attention; fostering 100% customer satisfaction at project completion.
Teresa has a Bachelor of Science in Interior Design and Construction Management from Minnesota State University Minnesota, Mankato. She started her career in the commercial design field and found that the residential market was her calling.
In her spare time she enjoys the outdoors and spending time with her husband and two kids. She also enjoys traveling and spending as much time as possible at the lake.
Guaranteed Sale Program
Need to move but can't get your home sold? NIH Homes might be able to guarantee the home of your current home.
Are You Ready To Move Into Your Dream Home And Save Money Every Month?
At NIH Homes we can help you…
Reduce your utility bills by 70% or more
Create a safe and healthy environment for your family
Reduce your water bills by 25 – 50%
…All this while designing a home that's built just for you!
At NIH Homes, we understand you have choices when it comes to purchasing your next home. That's why, for the past 20 years, we have made it a priority to add energy-saving features to the design and construction of all of our homes. We want to provide you with a beautiful home that fits your lifestyle — and costs you a lot less to own.
Click here to download our free report 8 Ways to Save 70% or More on Your Utility Bills.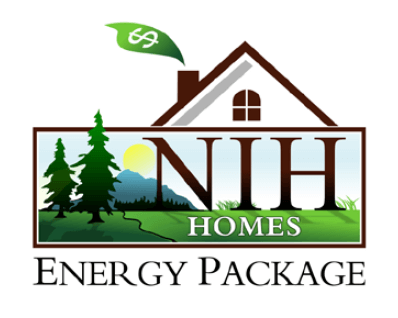 NIH Homes is building in some of Minnesota's west & northwest metro's finest new home neighborhoods. Whether it is a sprawling acreage home site in the country or a picturesque, wooded lot among towering oaks in the city, NIH Homes will review the site with you and guide you in placing your home on your site while suggesting architectural elements and details that will compliment your surroundings.
Come visit one of our model homes and discover the advantage of building with NIH Homes.
See for yourself the delights of open entertaining spaces for sharing your life with others, relaxing and refreshing areas for de-stressing your life, generous storage spaces to keep your life organized, and flexible designs that meet your unique needs.
Want to learn more about the Minnesota communities NIH Homes builds in? Let Jeremy Skogquist give you insights into these beautiful, family-friendly community.